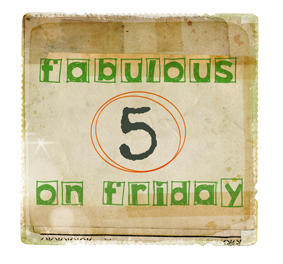 phew... moments to spare before it isnt Friday anymore..
1) Forced time in. Having to wait in for workmen and suchlike is a bit of a pain to me. I like to go out and about. But I've had to spend a day and a half sat inside.... and have read a really good novel, made two glass bead bracelets, painted a 'party' sign, designed some funny posters, and baked some new goodies. Awesome :)
2) Talking to friends. this never gets old, it always makes me happy.
3) Bargain new bedding for the girls room. £17 for two duvet covers! They were so excited about them! Bless 'em!
4) Good banter and time with my not-a-teen-anymore son.
5) Photo taking plans :) Putting some important people back in the picture :)