Okay seriously... for less than £3 Mollie and I made the best Christmas decoration today :)
You do need to have/buy dental floss - the long string kind, and round sticky labels.
I saw it in blogland here. 
and Moll and I made it together in moments. easy peasy.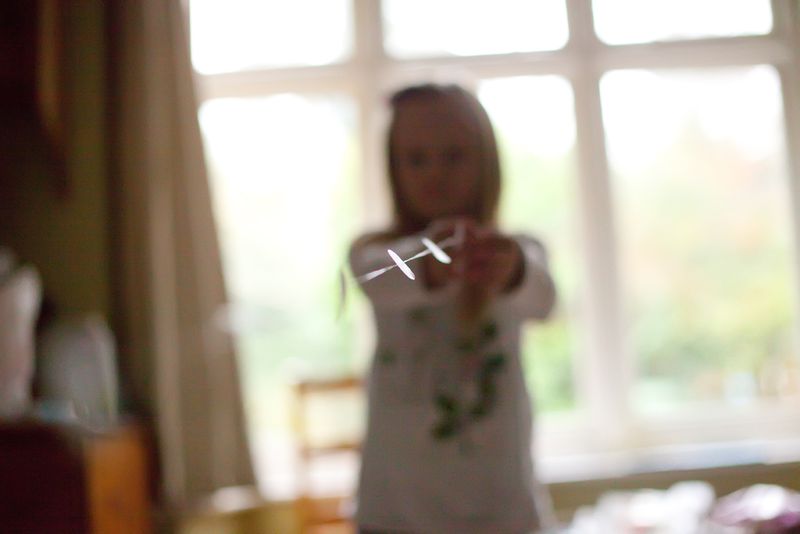 She was a super helper. 
And soon we had a window of snowstorm-ness :)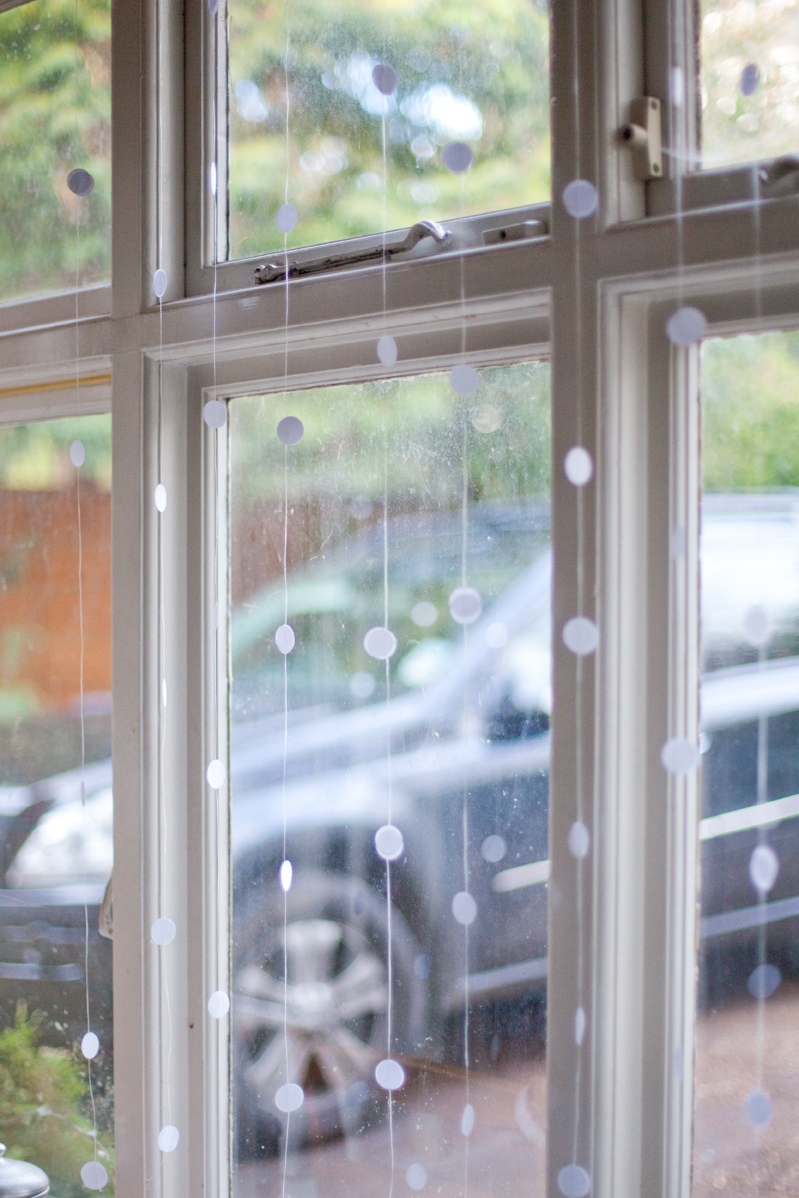 Which given the rainy windows and bright daylight turns out to be hard to photograph...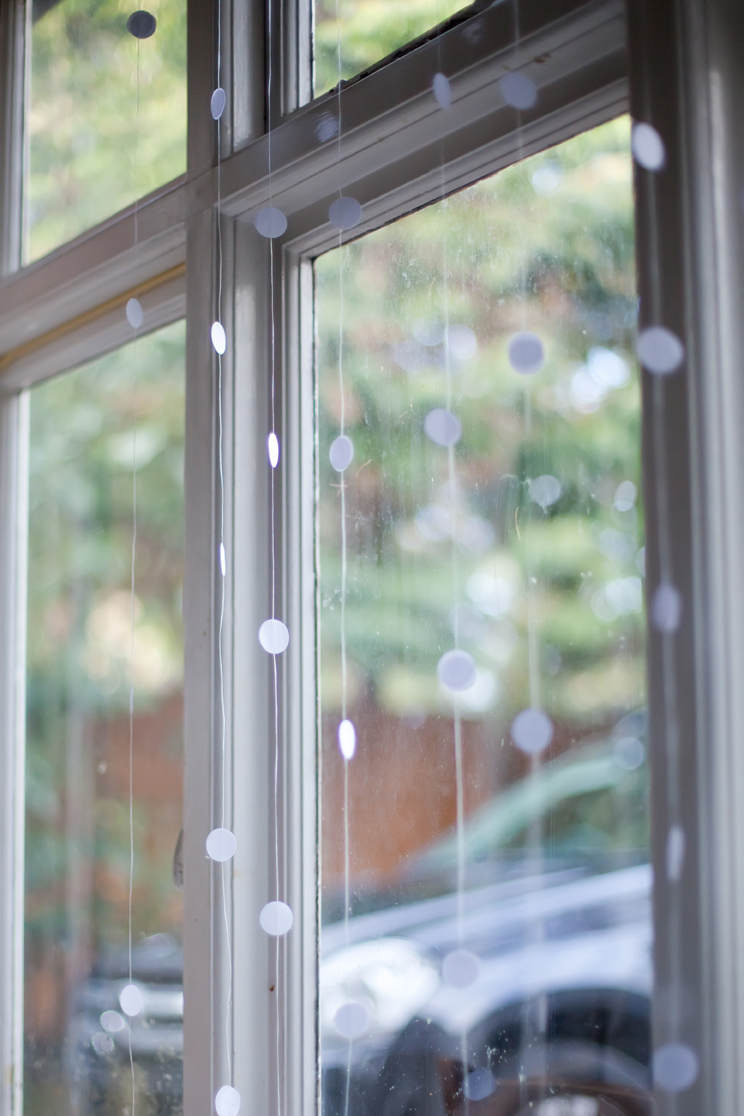 but you get the idea :) A window full of white, modern 'snowflakes'. 
We had help - if you think you can set out long lengths of floss without any feline assistance... Hugo would like you to think again! He is sulking here, after being chastised at least 50 times...