Finding the old photo to reshare, every Thursday.
This is why digital files rock, digital files have dates built in them. These 'photos of photos' do not.  I'm taking a guess on this photo. Its pre Mollie & Daisy, its pre quite a lot of things actually... so I reckon 1999...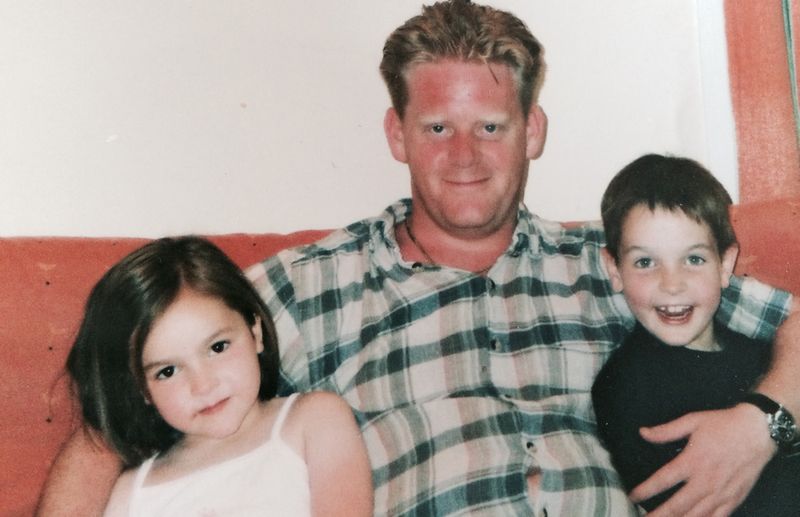 Mr Britguy, teen daughter and not so teen son. A long long long time ago!!!