Today I had the privilege of joining the @nextofficial tour, for press and bloggers, around the new Next Superstore. Just down the road from me in Hedge End its a striking new building that you cant fail to be impressed by. Huge granite, limestone and glass walls cover over 60,000sqft, two floors and the most delightful glass atrium entrance.  I SO wanted that giant flowerpot in the entrance!! Second largest Next store in UK and dont you know it when you arrive!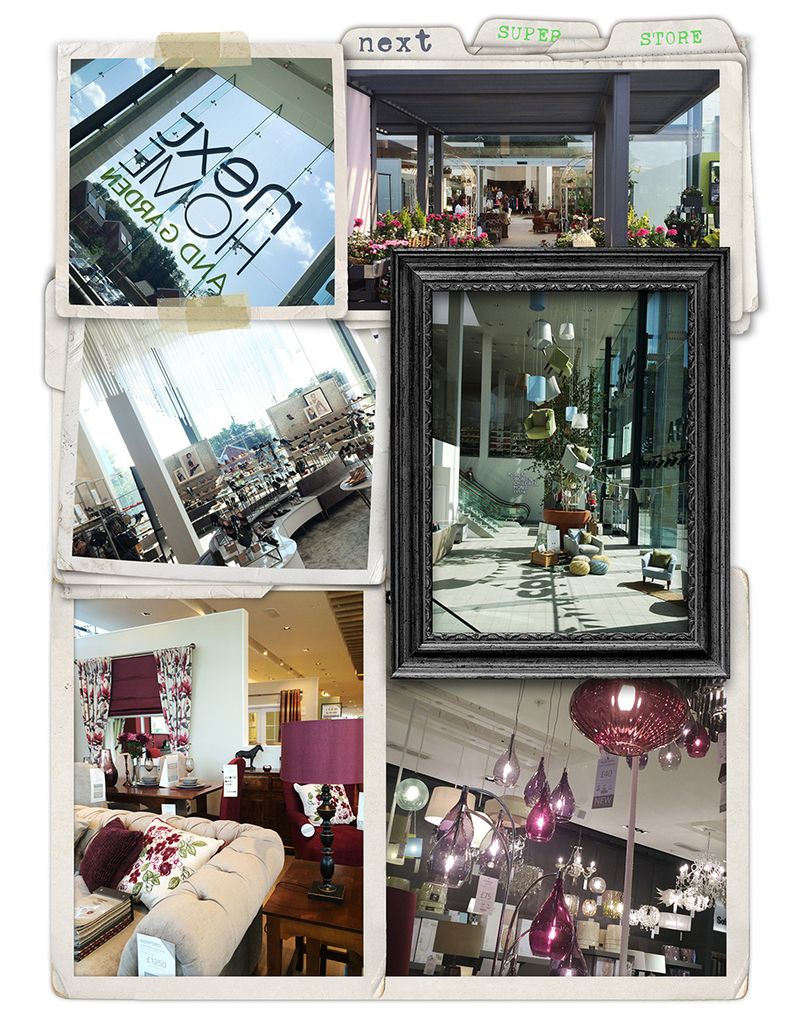 Never mind the stock, its oh so pretty a building! Of course the stock is impressive, I was delighted to find everything Next sell is on display, no more peering into catalogues or trying to guess from samples, here you can come and see it all set out before you. You'll get excited by the HUUUUUGE shoe department, and oh, the handbags! And the lighting department. And the sofas. cushions. kids clothes. kids rooms.  - ETC! you get the idea. Beautifully and thoughtfully laid out. I had to bring home part of the lighting department... haha! couldnt resist. 
I think I am the last person on earth to know Next has a garden department- I had no idea. This superstore has a lovely garden centre attached, really inspiring and completely affordable. 
After our tour and our shopping spree we all headed off to Chewton Glen Spa. Um, hello - think I found Heaven! What a gorgeous place, and we were all treated like royalty. LOVED IT. I have the most perfectly painted toenails now, and over indulged in the hydrotherapy pools, in the hope all those water jets pummel the calories off I might have eaten in the spa buffet.... 
I am already begging Mr Britguy to take me back :) 
So yes, before you say so, I was wined dined and looked after beautifully by Next, but yes, I'd absolutely write exactly the same review of the new store even if I'd just wandered round by myself. Gorgeous place and absolutely worth a visit. Let me know if you are going tho, I'm looking for any excuse to go back! :)