what it means to ...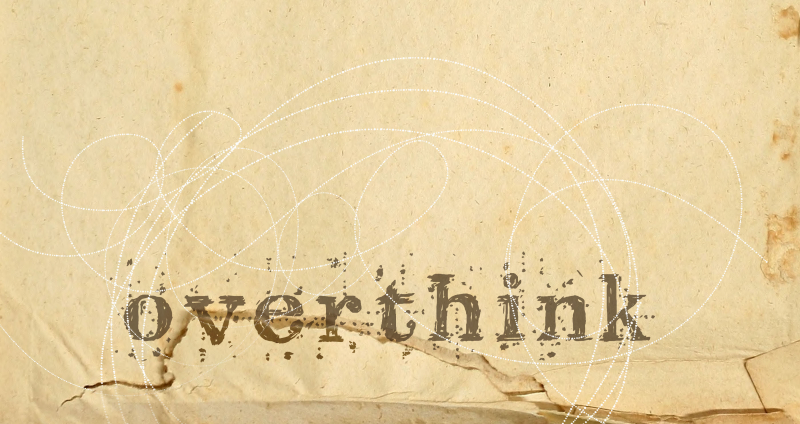 I do not suffer from depression; I overthink. I do not suffer from anxiety - I overthink. 
If people are sometimes nice and yet sometimes not so nice - I will overthink them. They will become a problem; I will make assumptions about being judged or not so worthy. When really I've learnt,  it tells you more about them than about me. Same for situations.
 You've read the billions of memes and quotes about over thinking, online somewhere - they really do have a point.  Surround yourself with good people - and you will feel so much happier. Do not look for the drama, merely remove it from your world..look for the sweet moments. Keep yourself in your own bubble - focus on yourself - and do what makes you happy, if not all the time, at least once or twice a day. If I keep busy, I find I do not have time to overthink, to listen to the what ifs.
I refuse to use anxiety/depression/overthinking as an excuse to not function in the world, to not have basic people skills, or to not go out and achieve something.  
To those of you who overthink, you think far too much because you care far too much. And really, that's no bad thing.