Delighted by my success at making these and the fact they kept their shape I thought I'd blog the recipe :)
The cookie stamp that I used was the Jamie Oliver one - found here online- but there are many out there just like it. these biscuits are crumbly, as are all gluten free biscuits,  and delicate to handle, have a good basic taste thats not to sweet and works well with cups of tea. I wouldn't advise dunking these tho.. ;)
These are also good for cutting into much smaller shapes and icing.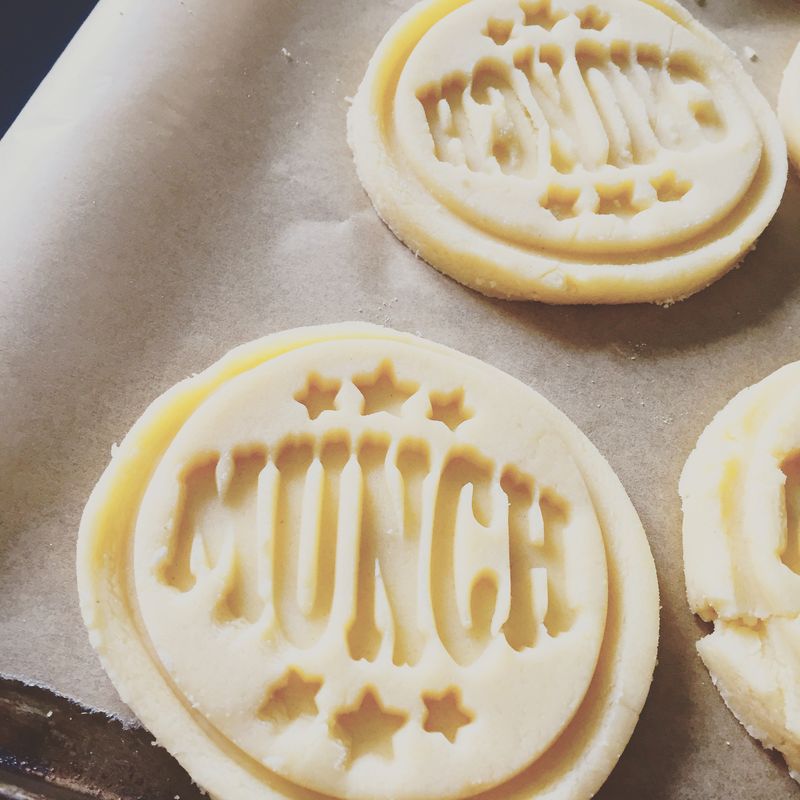 you need
1 cup of butter
1 cup of caster sugar
1 teaspoon of vanilla essence
1 egg
2 teaspoons baking powder
1 level teaspoon Xatham gum
3 cups of plain gluten free flour
preheat your oven to 140.
Cream butter and sugar til smooth. I use my magimix machine for this recipe. 
beat in extract and egg
combine flour, baking powder and gum in a sport bowl and add a little at a time to the wet mixture. the dough is fairly stiff and may require you stirring by hand.
cover your worktop with baking parchment and a scattering of flour. take small handfuls of the dough and carefully roll/flatten. Not too thin, but remember, gluten free mixtures hardly rise or change shape when baking. Stamp your cookie with your floured stamp. Very carefully using a fish slice or cookie lifter, lift your cookie onto a lined baking tray. 
baking for between 8-10 minutes. Lift slightly from tray lining to prevent sticking but allow to cool before moving far.