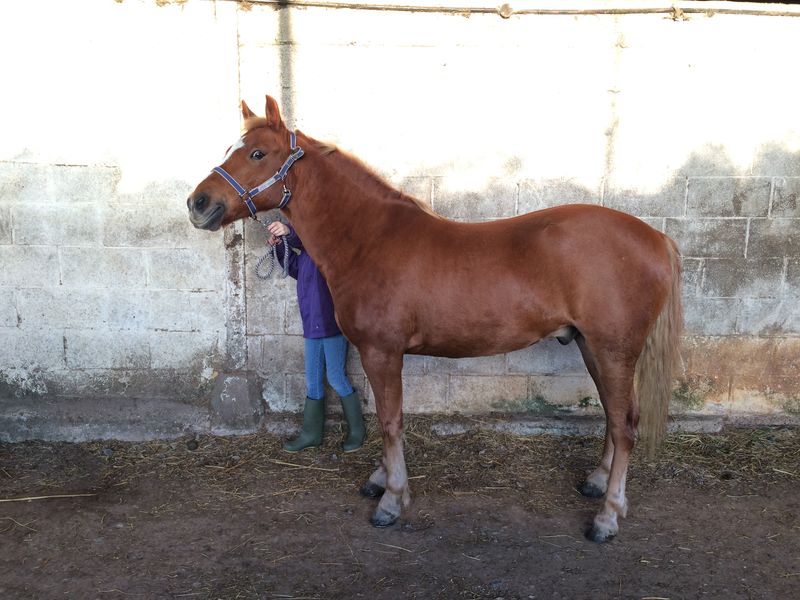 Hi! My Name is Puzzle, and I am whats been keeping my Mum busy away from her blog. Well a big part of it anyway. Not really sure what a blog is, but if you bring me one I can try to eat it whilst I figure it out.
As you can see from my picture I am a handsome chap :) My mum says I'm full of beans, not sure why she says that because I'm not - I'm mostly full of hay and sugar free mints, not a bean in sight.  My Mum says quite a lot about me actually, today for example she said she would shoot me and swap me for a puppy. Pretty sure she didnt mean it, but I gave her my extra smiley face in this picture just to make certain she remembers how cute and cuddly I am.  I'm recovering from a hurt ankle. Its that back one there nearest the camera, managed to twist it quite badly when I was out in the field doing 0-60 in four point five seconds. I am very fast!!
Did a bit of stable redesigning last night and Mum didnt really take the time to appreciate my design skill. I managed to get the newest of all my rugs down off the rug rail all by myself. Quite impressive I think. It did tear quite a bit on the way down to the floor but I stood all over the tear, covered it in straw and I'm sure Mum hasnt even noticed. I filled my water bucket with straw and also undid a baler twine knot and got my haynet down too. My mum says I've got a career in the Circus. That sounds exciting, I hope they have carrots there....
love from Puzzle. x