Okay, that song is now firmly in my head.. ;)

At some point, over the last year or two or three, I have found myself feeling pretty okay. I have everything is fab days, and I have well some parts of this are crap days. 
What I dont  have are days where everything is terrible and bleak. 
I have suffered from horrendous depression. and, like a a lot of serious illnesses, its a long long time after being right smack in the middle of it, that you feel you can say I dont have depression anymore. 
That's a reason for a big party, folks. Its a huge MASSIVE mountain range of emotions, time and effort between cant-get-out-of-bed to bouncing along in everyday life. If you have been fortunate enough never to have dealt with depression yourself, I cant begin to tell you how far that distance is.
I actually cant picture myself feeling like that, I cant figure out how I felt like that, nor why I felt like that for so long before doing something about it. I am grateful I dont feel like that. So so grateful.
I made some scrapbook pages about feeling deppressed, during that 'lovely fun' black time. I found them again yesterday whilst looking for something else. I wanted to show you them, and that lead to me having to fill you in on why I made them... so there you go :)

still LOVE this one -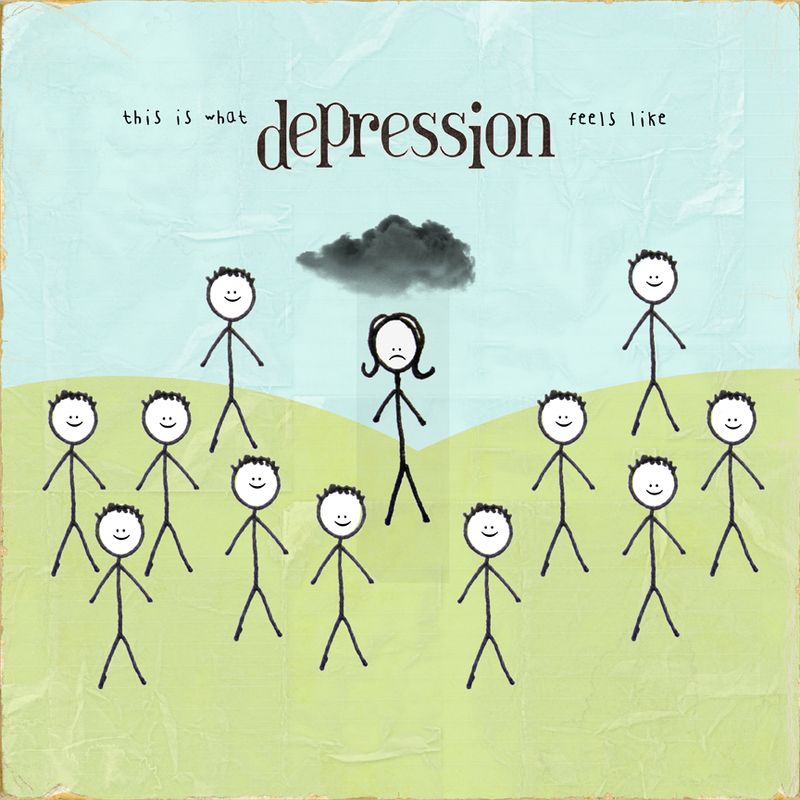 and this one - which I still firmly believe.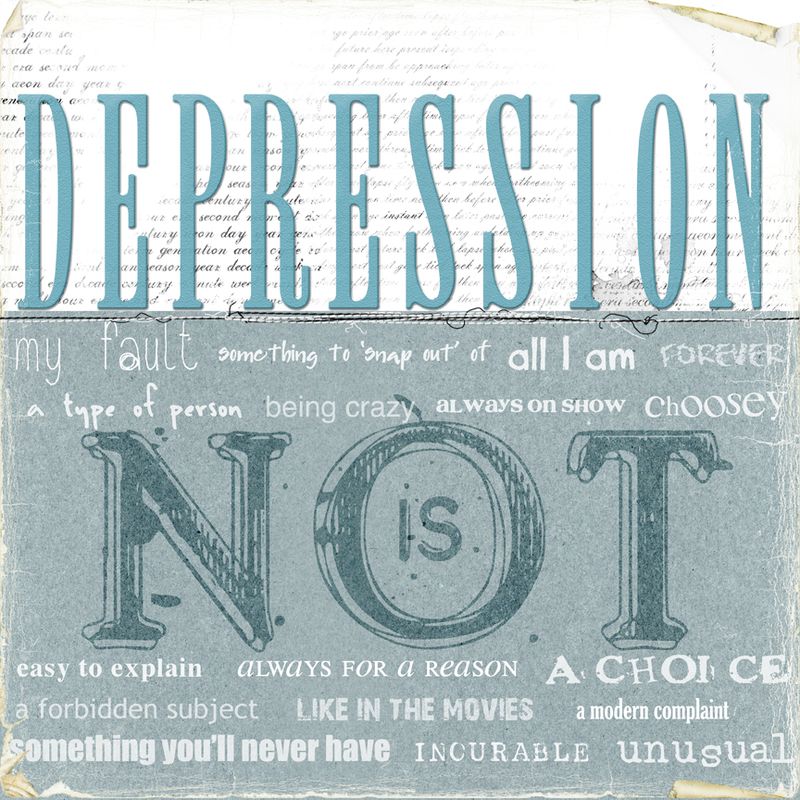 At the time this next page was meant EXACTLY how I felt. Now, I cant even imagine feeling like that. It makes me very sad to read how low I was.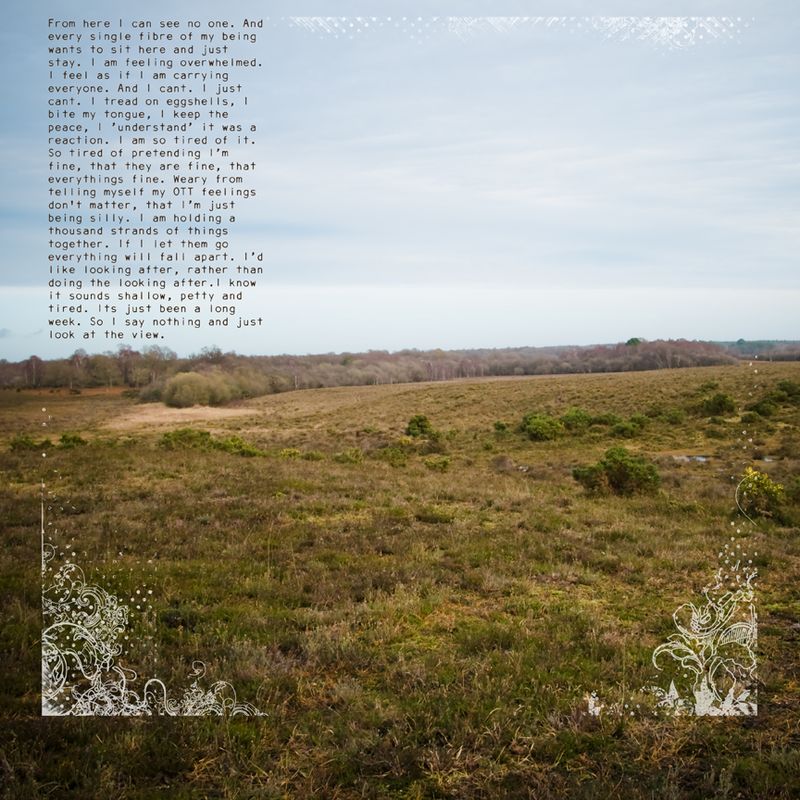 I have a page thats even sadder, that I cant bring myself to post. Rock bottom, thats where I was. 
However you begin to see little sparks of hope on my pages...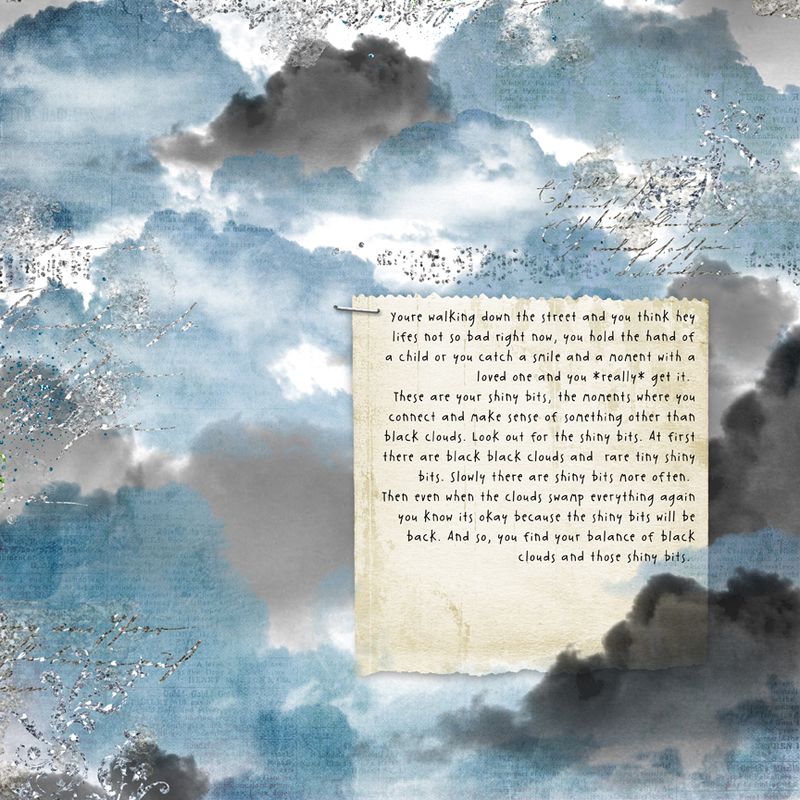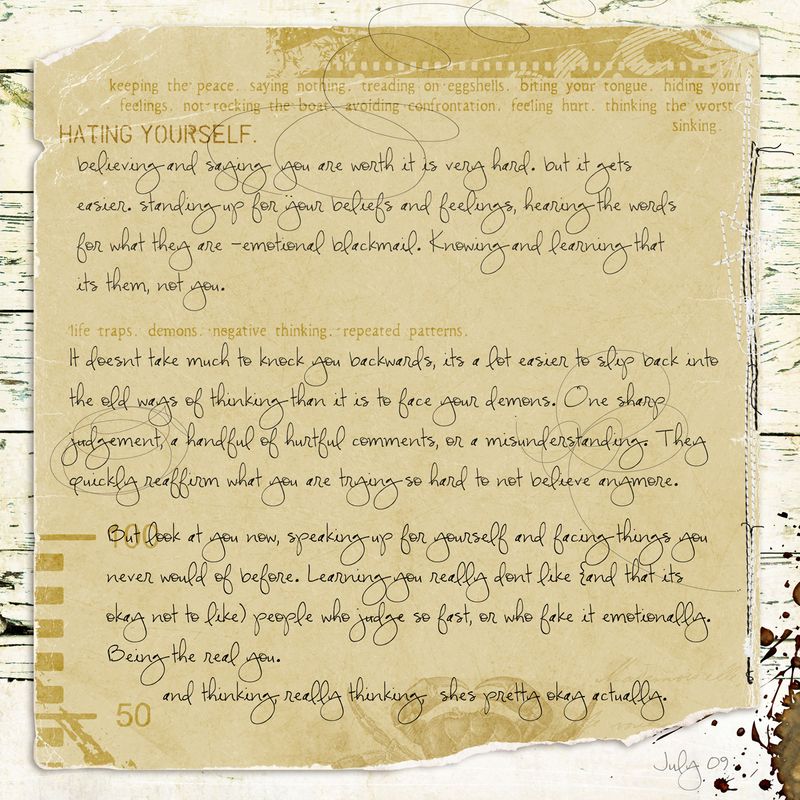 These sparks arent by chance, these are by effort.
I got a bit..er angry... on the way...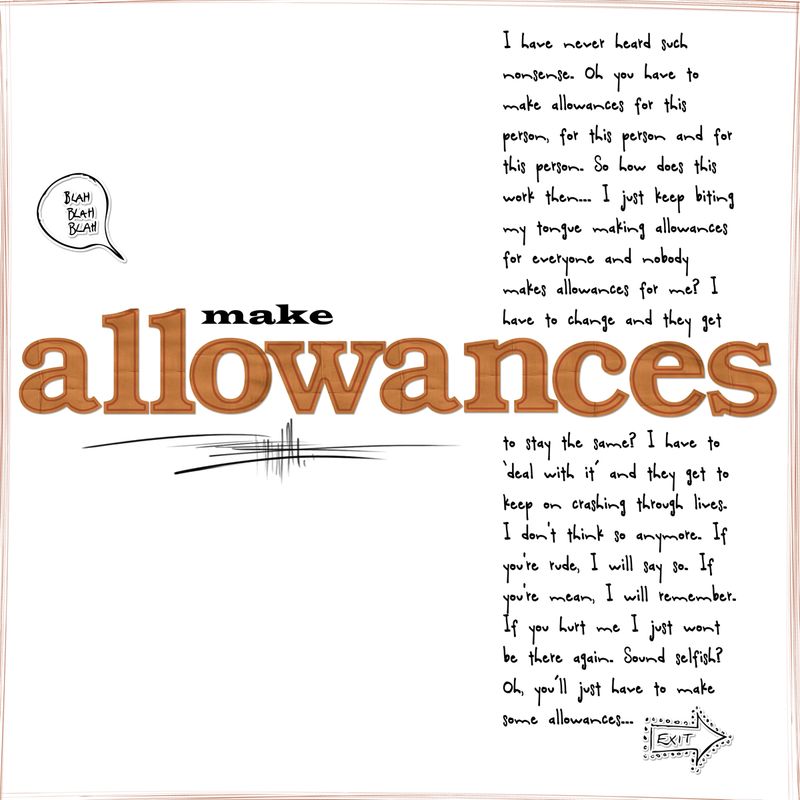 but I still stand by those rules there, I just go about them a little more quietly ;) every time I read that 'allowances' page, I do find myself going 'too bloody right!' :) :)
I find the last page in my folder of depression pages is completely the other way. But it has a point.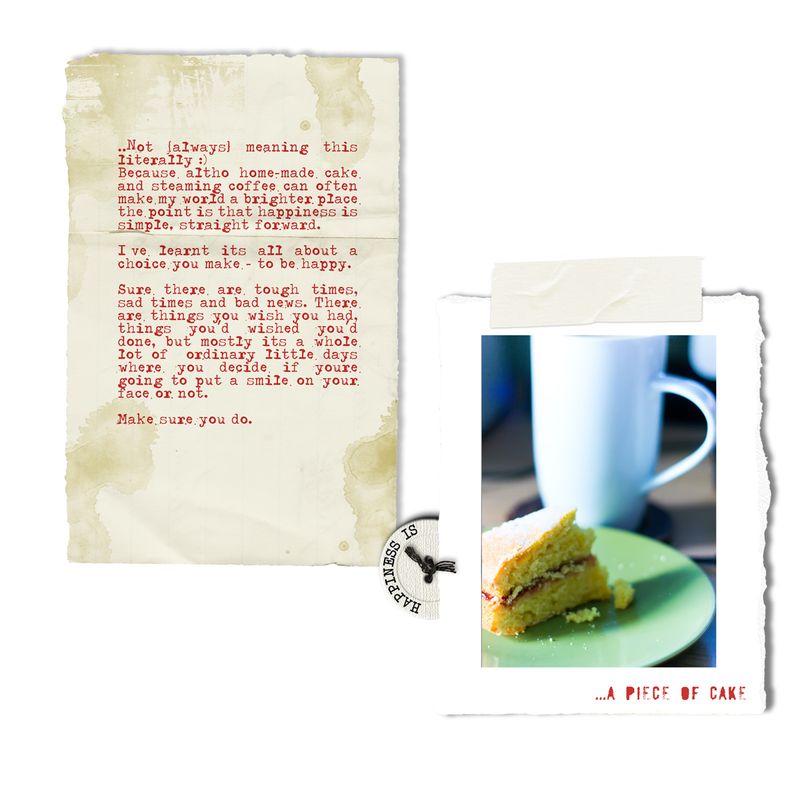 Where am I now? I'm really good thanks :) life is busy;good busy and things are okay generally all round. I quite like me :)


I have a few quirks ;) left over. But; so does everyone. Yes, even those who tell you they dont ;)  Ironically, after spending so long hiding depression from people,  now I find some of those that knew about it, have a hard time keeping up with me and still expect? predict? assume? depression or depressive thoughts from me. It's okay, they will get the hang of me sooner or later ;) 
I have no time for fakers, mean people, or those lovely 'passive agressive' types who wiped me out without really thinking about what they did.  I have lots of time for anyone still climbing those mountains to get to 'okay' . Just dont stop. Dont accept it. 
{And I am 1000% behind the latest campaign from Mind. Its funny, and its true. :) }