I should point out this isnt the last of the december scrapping... its the beginning of the end tho!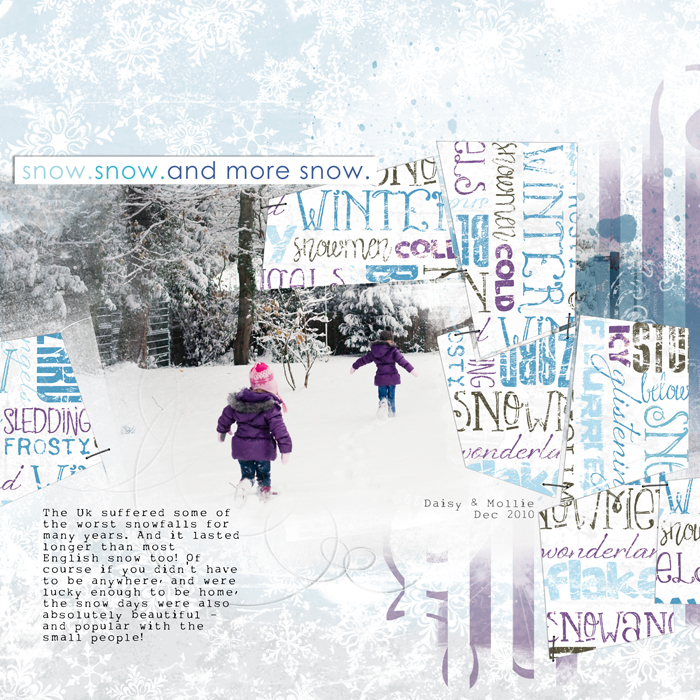 As I assemble my 'every three months' scrapbook, before getting it printed @ blurb, I try to make sure I have everything important that happened covered... such as the case of the snow here in the UK! 
Also, if you think you've seen some of these photos before, you have. Because my Days of December is a separate book, I scrap some of the pictures from that again, in a more 'scrapbook' kind of page, as opposed to a journaling one.  Cant have a three month scrapbook covering December and not mention Christmas!!
And it gives me a chance to focus more on one special point of the day/time, or, like this page below, round up and use pictures that never made the Days of December pages.