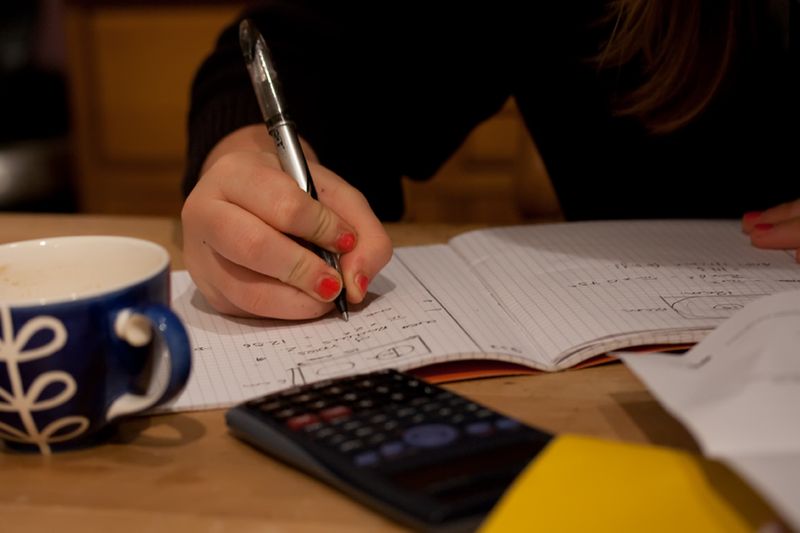 Homework at the kitchen table, late evening.this is such a Georgie picture :)
Her 'teacup' that shes into using currently, her dog-earred homework, her bitten - but painted- nails. Painted some while ago I think... A calculator that I'm fairly sure isnt hers.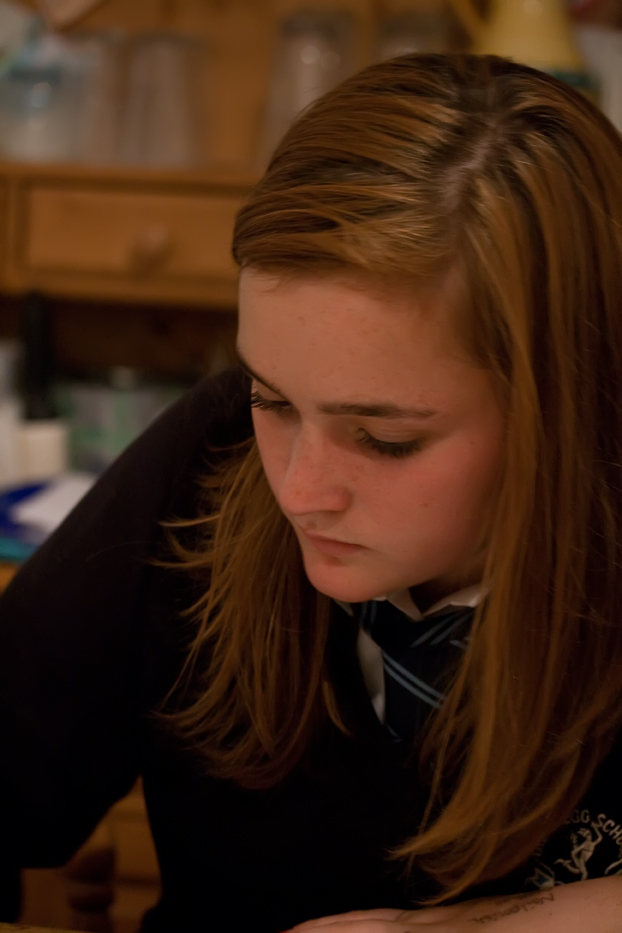 and this worried, perplexed ' I hate homework' expression. 
:)