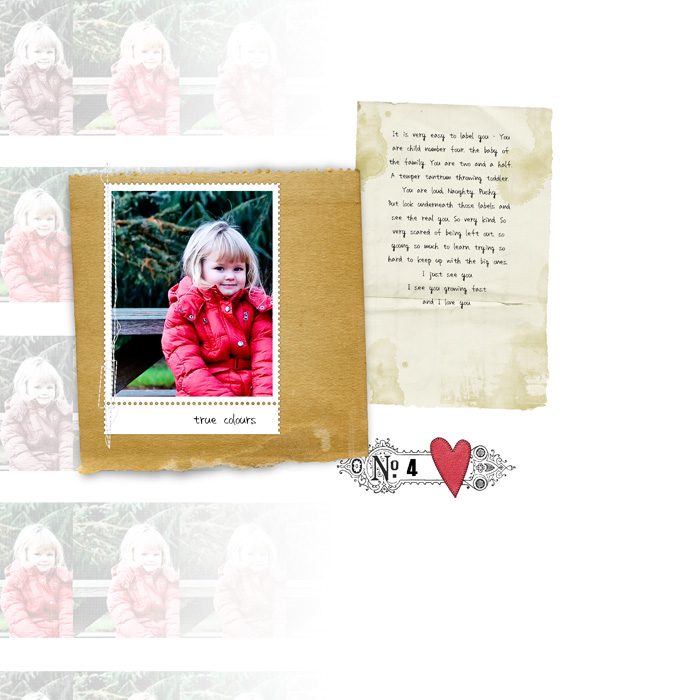 journaling reads-
It is very easy to label you. You are child number four, the baby of the family. You are two and a half, a temper tantrum throwing toddler. You are loud, naughty, pushy.
But look underneath those labels and see the real you. So very kind, so very scared of being left out, so young, so much to learn, trying so hard to keep up with the big ones.
I just see you
I see you growing fast.
And I love you.