'nother layout or two.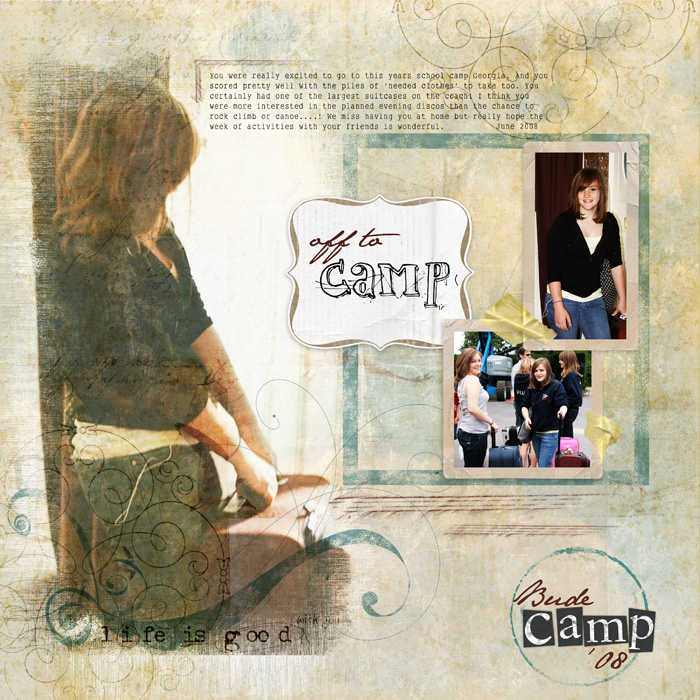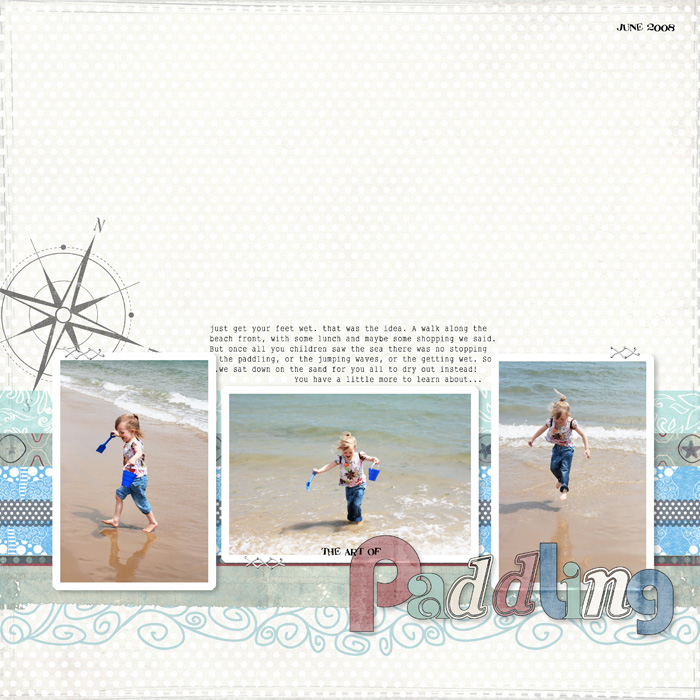 oh I love how these beach pics keep inspiring layouts... so much better than trying to get the whole day on one layout.
Yes I'm scrapping a lot... figure a week free of inspiration is mostly likely just around the corner so I should make the most of it now. love it when I just want to keep making and making...
we are missing Georgia. *sigh* Its not only really quiet without her but I feel incomplete.
Mother Nature has made it so I dont feel 'right' unless all of my children are near me. So I'm doomed to spend half my life missing at least one of them then... Despite serious battles and fights I love our little family unit. big families rock :)
I have the mother of all headaches. I'm not a pill taking kind of person but today I've taken several ibuprofen . and napped. and drank water. and still it wont shift. not even a bit. I've kind of run out of ideas now.... what else fixes headaches?! it hurts!
Daisy and I did the grocery shop this morning. Daisy made Sainsburys enjoyable, she was so funny.
 shes becoming SO much better at being taken shopping etc. In fact shes a joy to be with. 
mostly;)