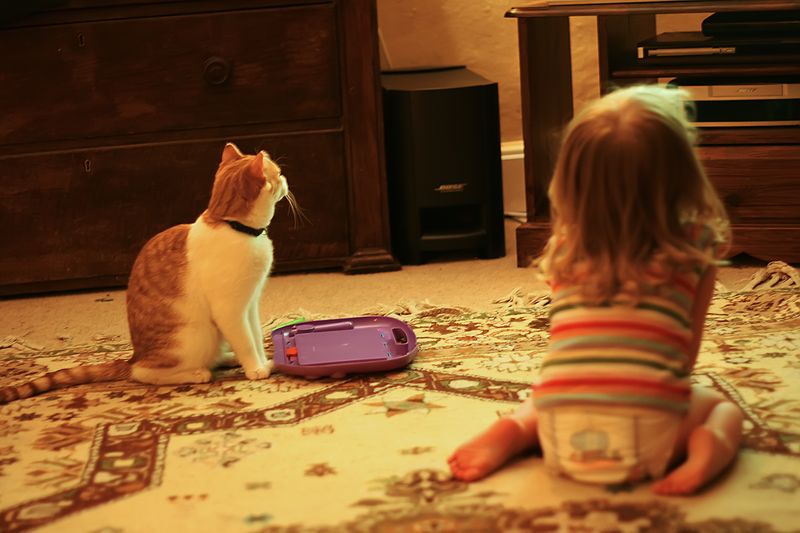 With thanks for all those comments and messages about #hugocat .  Genuinely touched by the width and depth of the kindness shown, and by how far and wide Hugo fame had spread ;)  Seems not just our house that loved him. 
He was such part of our home for so very long now, that him not being here is rather peculiar. I like to think he has finally gone on vacation, instead of always being the one left at home.
These photos are just a few from the many I found of him - eternally grateful for my photography addiction again -  I think the middle one is one of my favourites, and the top one makes me laugh - forced brief hugs were part of Hugo's life I'm afraid.
The bottom photo took some digging out of dusty files, it is nine years old and shows both young Hugo and baby Daisy watching something gripping during cartoon time ;) Its old, it blurry and its a firm favourite. They literally grew up together.    May everyone be as fortune to have such character as HugoCat in their lives.  I would swap anything to have him back again.