Via the delightful people at BritMums, we chose to take part in the Colour me in Rice Krispies project.
I cant tell you the excitement level in our house over this parcel arriving!!
There was a bumper pack of pens and pencils...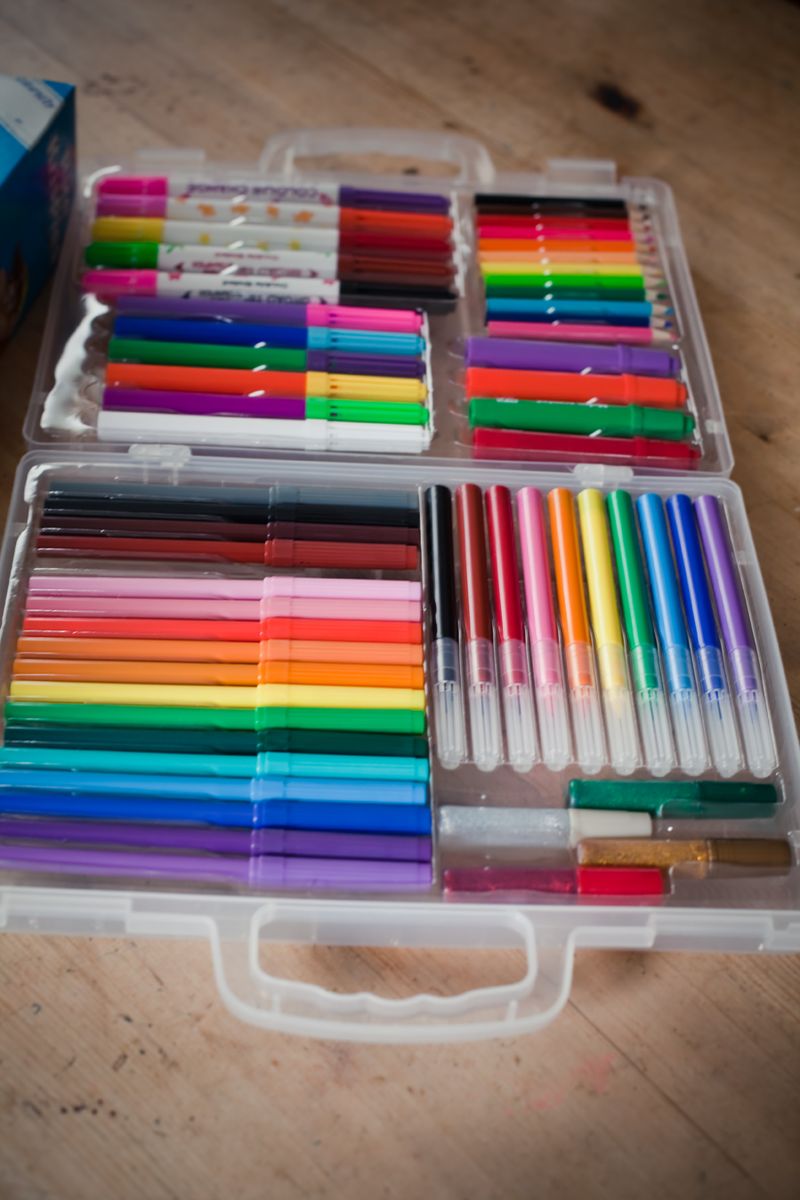 and a ready to colour in 'Personalise your own breakfast' rice krispie box... I'd have taken a picture of it plain and uncoloured..but as soon as it came out the box... Daisy was on it!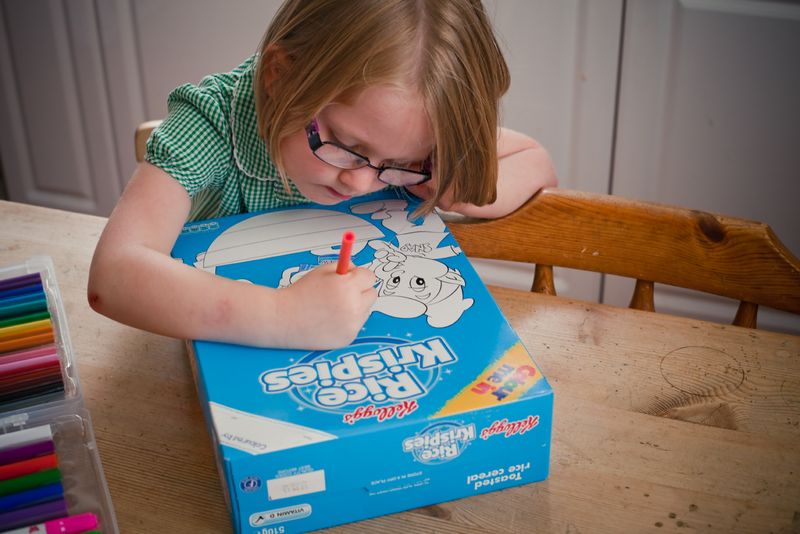 with a little sisterly guidance... ;)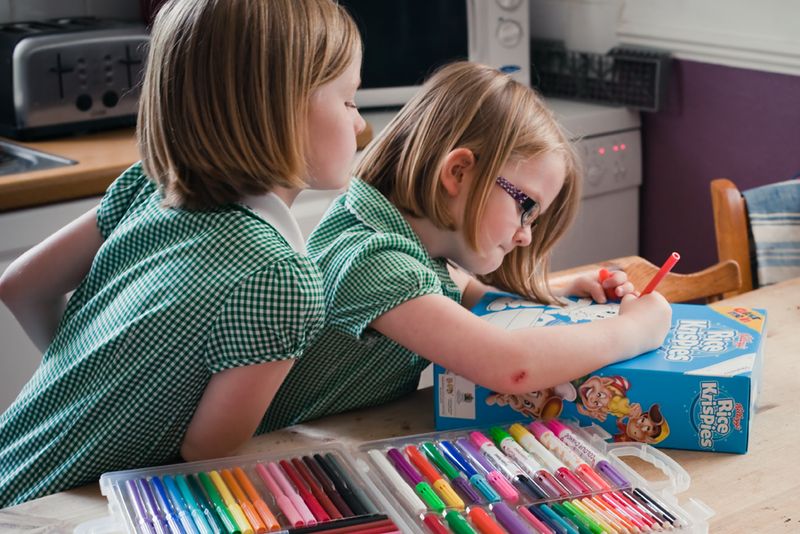 I've never seen Daisy so intent :)
Here is her finished box :) complete with glittery hair on Snap, Crackle and Pop! Think its fabulous!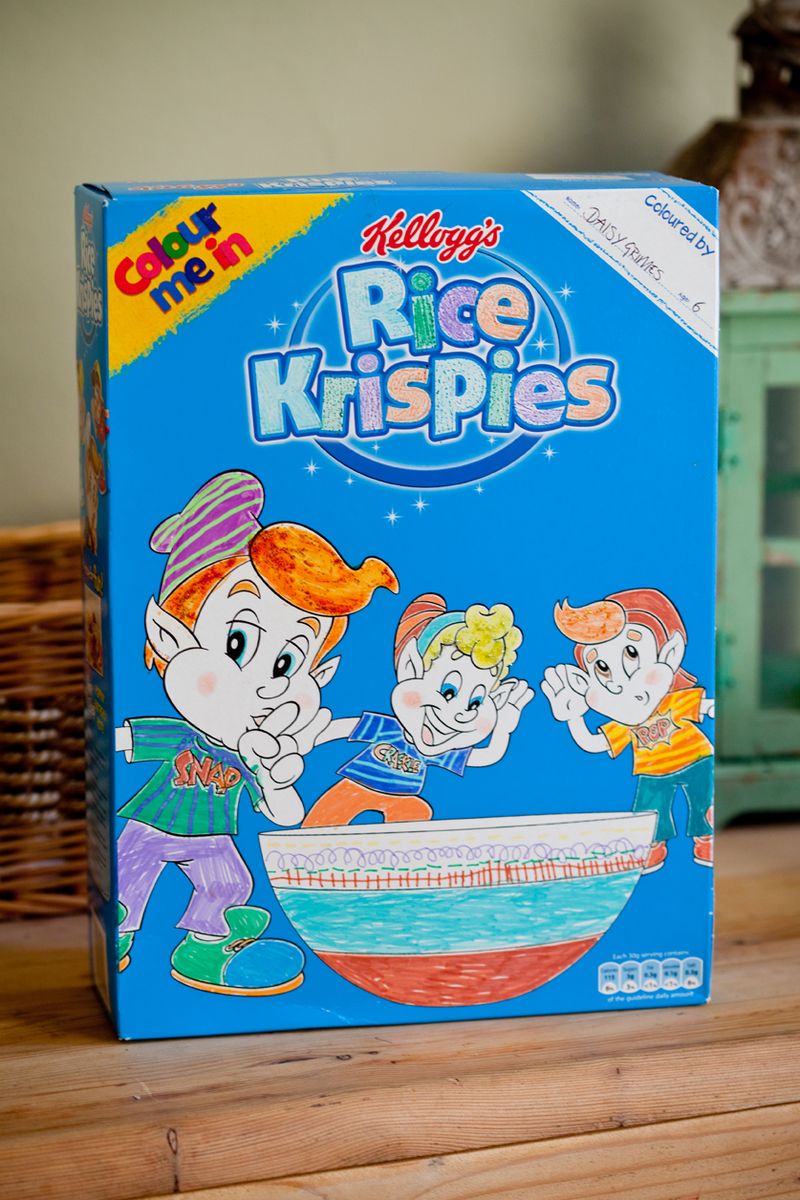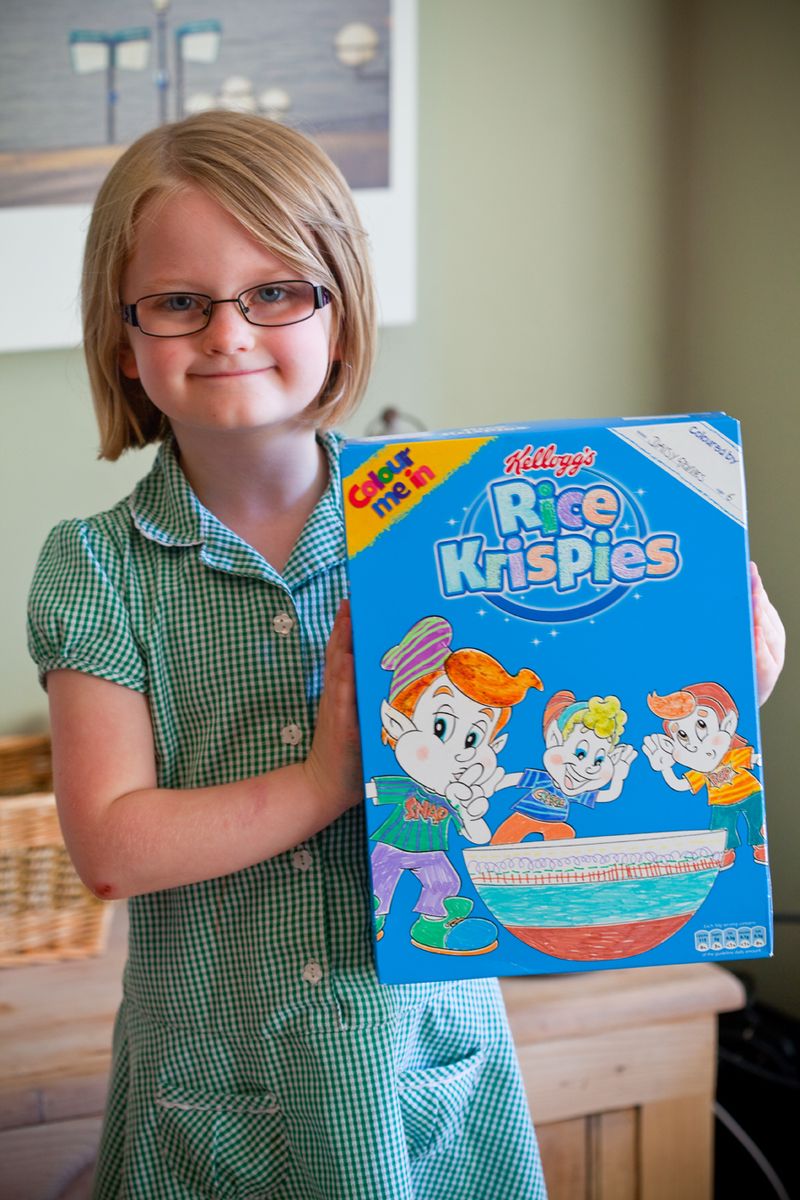 She was very pleased with her self :) :)