Seriously, I'm all about the bullet point right now. lets get to the point AND change subject fast :)
1) Crap week turns to a good week. I'm mostly talking moods here, nothing else. Altho shopping today may have helped ;) Its a cliche but its true, shopping = happier. ah well.
2) Theres nothing like new shoes. Or more to the point, new boots. I'm a boots kinda girl.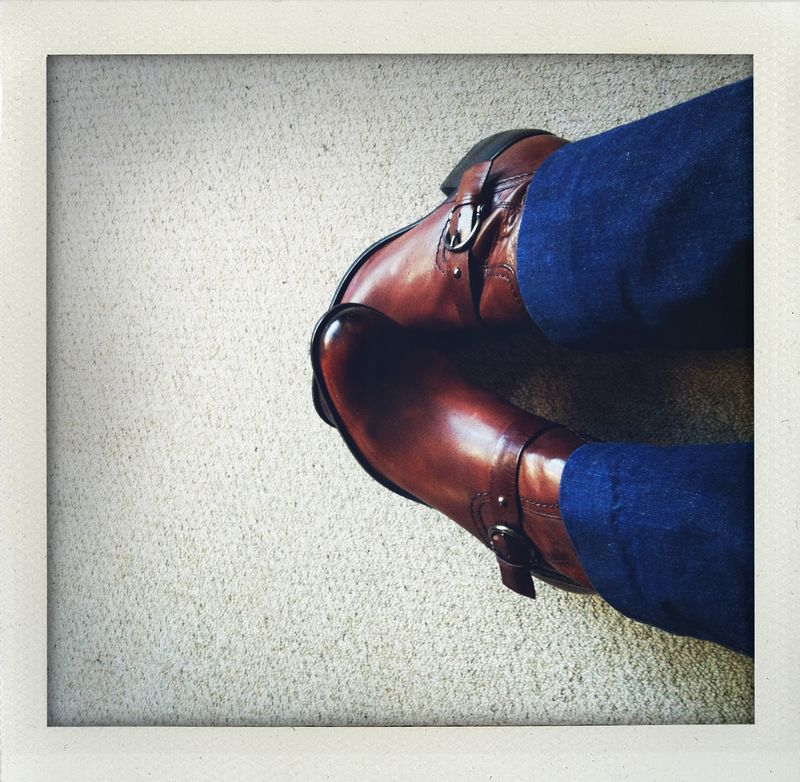 Theres a huge sale on @ Clarks. so I went to see if these boots I have been lusting after were in the sale. They werent. Got them anyway ...
3) Good friend, average pub, excellent conversation = problems halved and cheery mood all round. TY Julie :) lets do it every week. 
4) I've just wormed and vitamin'd the chickens. They SERIOUSLY  arent impressed -and I smell of vitamin drops. even after washing a lot and changing shirts...I also got new feed, new grit and new bedding, then I arranged to just have my money transferred straight to the chicken feed shop instead of my bank. Okay not really but might as well have done...
5) Mollie is at another friends for tea tonight :) Shes getting on so well at her new school :) :) Daisy is NOT impressed when Mollie has such evenings... but five year olds go around to friends houses a lot less than seven year olds.  You can try telling Daisy that because she wont hear it from me !